Buy Now PAY LATER with Paypal!
20% off orders $200+ | use code CCB20 (excludes bulk bags & sale items)
FREE SHIPPING WITHIN THE USA FOR ORDERS $75+
Beaded Spider Earrings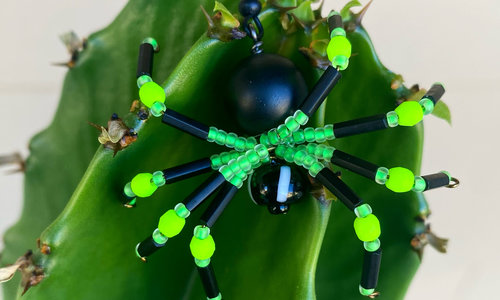 Create your own Beaded Spider with our step by step tutorial on
YouTube!
MATERIALS LIST
- 10-12mm Bead (Body)- 2pc.
- 6-8mm Bead (Head)- 2pc.
- 11/0 Seed Beads
- 3mm Firepolished Beads
- 24ga Craft Wire
- Headpins
- Needle Nose Pliers
- Round Nose Pliers
- Wire Cutters
- Hypo Cement Glue
- Ear Wires