GEMSTONE Trunk Show! Limited Time Only!
10% OFF Orders $100+ code CCB10
20% OFF Orders $200+ code CCB20
Free US Shipping for orders $100+
Buy Now PAY LATER with PayPal (USA only)
Sunflower Picasso & Brushed Gold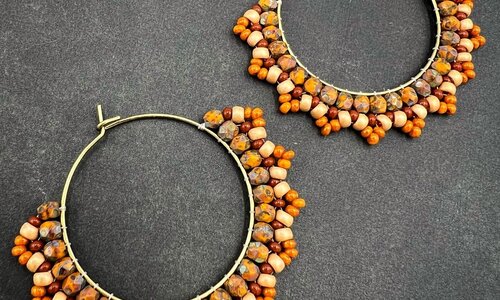 Create your own beaded hoop earrings with our easy to follow tutorial and a few basic beading supplies.
MATERIALS LIST
Help us keep our video tutorials FREE by subscribing to our YOUTUBE channel and purchasing your materials from us! @capitalcitybeads
FIND US ON INSTAGRAM & TIKTOK over 300K FOLLOWERS! @capitalcitybeads
Please TAG us in your finished project! We would LOVE to see what you create and share your beautiful work with our amazing community of beaders and jewelry lovers!