FREE Tutorials on YouTube!
20% OFF orders $200+ use code CCB20 (excludes bulk bags & sale items)
FREE SHIPPING WITHIN THE USA FOR ORDERS $75+
Right Angle Weave Bracelet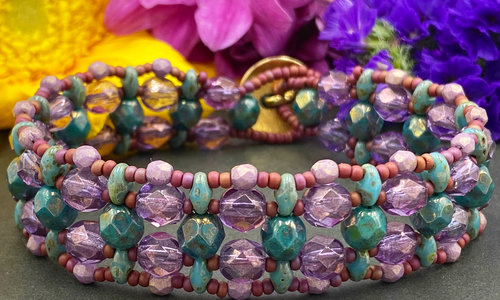 Create a beautiful woven bracelet using a needle and thread and a collection of Czech Glass beads. We will be starting with a basic right angle weave stitch, embellishing with some extra layers and completing the bracelet with an adorable button closure. Follow our step by step video tutorial on YOUTUBE.
MATERIALS LIST